Draw Now
We use aggie.io to draw communally. Drawing online, in real-time, and all on the same page is a uniquely fun experience. Communal drawing like this makes it easier for us Drawlings to relax, observe, and take inspiration from others. Whether we're doing a warm-up, responding to a prompt, playing a drawing game, or just doodling this is the one place we'll gather to get it done.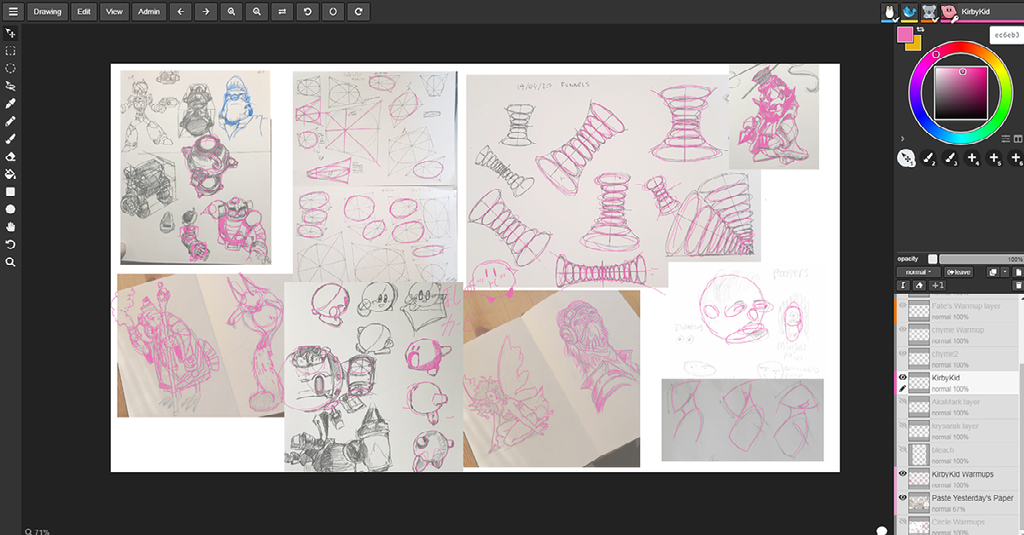 Enter the site http://designoriented.net/drawnow
Make an account [optional]
Create a layer for yourself and label it with your name.
Pick a unique color to draw with. In general, stick with one color for most of your drawing. We recognize each other by color. This helps us give feedback and start conversations based on what we find in the communal drawing.
DRAW!
In general we start with warm-ups in the first half of the day, and we freestyle for the latter half.
For questions contact Richard (KirbyKid) Terrell at richard@designoriented.net.